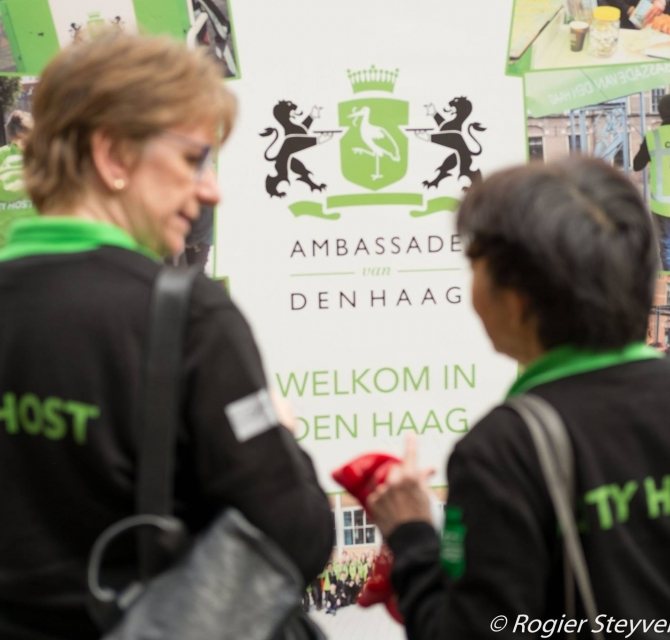 Job description for officeassistant
Would you like to help create a more welcoming The Hague and assist your colleagues?
Do you excel in office work? Then we have the perfect volunteer position for you!
We are looking for someone to join our office team. As an office volunteer, you will be given a diverse range of tasks. Fixed tasks and ad hoc activities. The most important thing is that you do things you enjoy and are good at. And we can assure that you will be joining a team with great people and a fun and energetic atmosphere!
The coordinator provides you with support and is your first contact for reporting and accountability. Together with the other office volunteers, you are responsible for all the tasks.
Sign up as a volunteer!
Tasks
The tasks are mainly administrative and include at least the following activities:
Incoming and outgoing communication

Recruitment, selection and briefing of new volunteers

Scheduling and informing our volunteers about our hospitality services and other activities

Organising meetings and appreciation activities

Managing office and warehouse items, such as brochures

Other project-based activities
Competencies
Customer-driven




Prioritise the satisfaction of volunteers, colleagues and service delivery.

Punctuality




Attention to detail and handling information accurately and effectively. Monitoring the progress of agreements and noticing things that others may overlook.

Flexibility




You can easily adapt to a changing environment, work methods, working hours and tasks.





Knowledge & skills

Dutch language: excellent speaking and writing skills

You are good in Microsoft Office Word and Excel

You can handle ups and downs in your tasks
Commitment
Hospitality is in your DNA

You are available for an average of 8 hours per week

You will commit to assist us for a minimum period of one year, with a one-month trial period.

You participate in:

The annual hospitality activity for volunteers

Other training, if related to the work activities

The season's opening and closing event

You wear the City Host outfit during meetings where this is required

You perform at least one complete City Host service per calendar year

Appreciation and compensation
A volunteer compensation €3 per hour with a maximum of €150 per month and €1,500 per year.

Opportunity to participate in all volunteer appreciation activities

Opportunity to participate in all appreciation activities, particularly those organised for the committees
Application and selection procedure
Please register by using the form below.

You will then be invited for a selection interview, during which we will look for a match between the available office tasks and your interests and competencies.

In case of a match, you will start with a one-month trial period.