About us
The Embassy of The Hague is composed of more than 200 proud local residents who dedicate themselves with passion and enthusiasm to give visitors to The Hague a warm welcome. The organisation runs almost entirely on volunteers. Most volunteers are active as City Hosts, but there are also enthusiastic volunteers who assist in the communications department, logistics and provide office support. It is a diverse group of volunteers. Young and old, men and women, students and working professionals. A real cross-section of The Hague's population.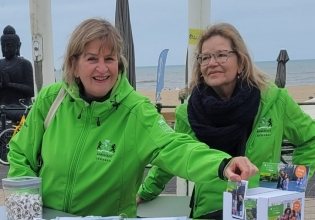 Mission
The Embassy's mission is: To create an outstanding hospitality experience for visitors to The Hague.
By fulfilling this mission, the Embassy makes a positive contribution to:
Making visitors feel welcome

The brand of The Hague

The involvement of the city

The economic spin-off (increased spending in the city)
The participation of residents and attitudes towards volunteering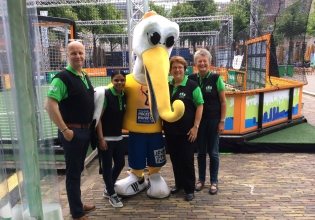 Where it all began
The Embassy of The Hague was founded in 2013-2014 upon the initiative of the Municipality of The Hague and Hotelschool The Hague. The goal was to welcome visitors during the largest sporting event ever organised in The Hague: the 2014 Hockey World Cup. The idea behind the initiative was to continue the City Hosts after the Hockey World Cup and make a lasting contribution to hospitality in The Hague.
More information